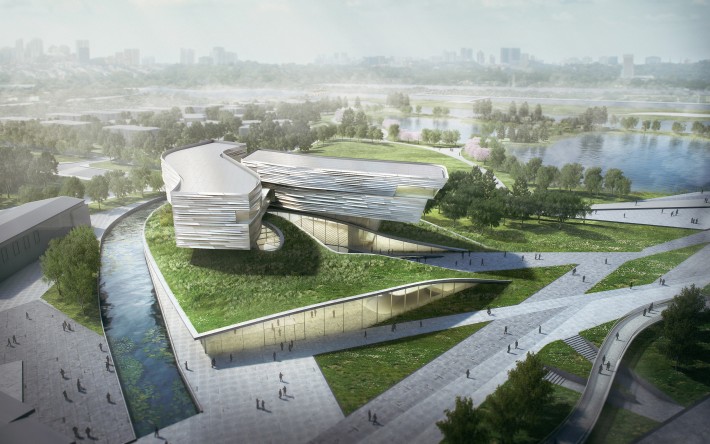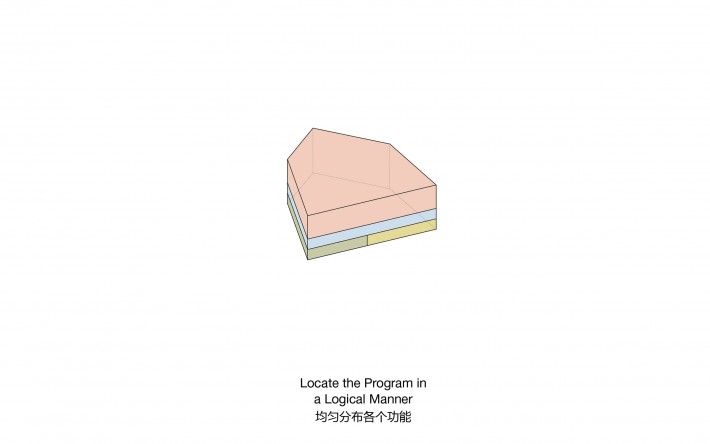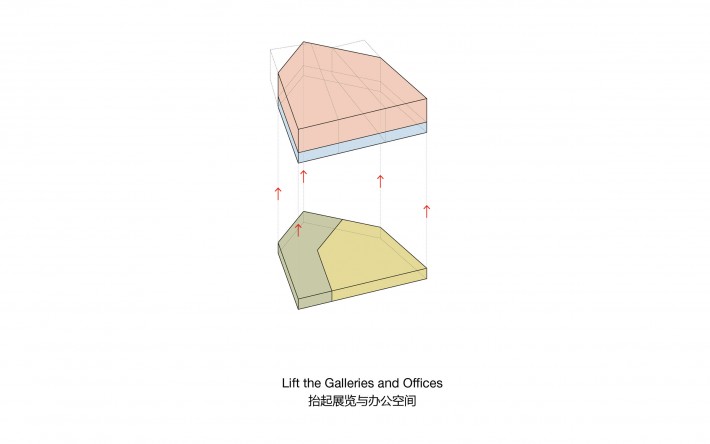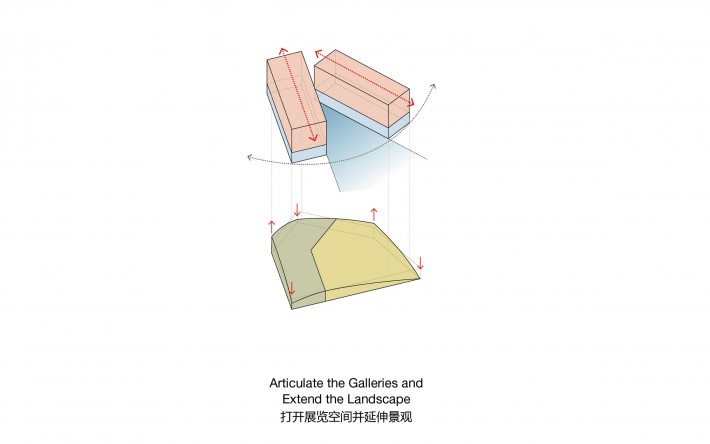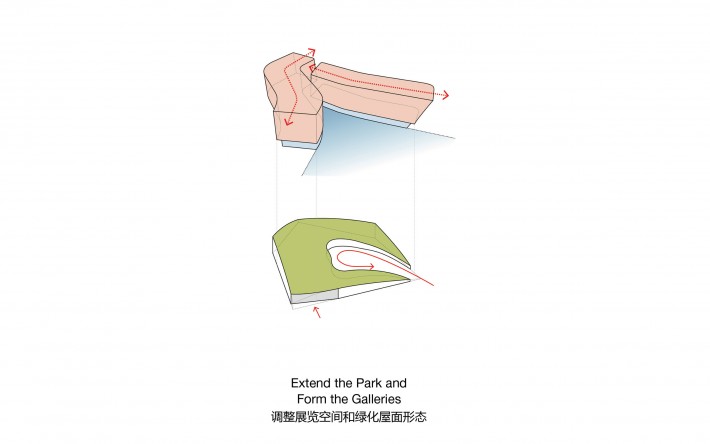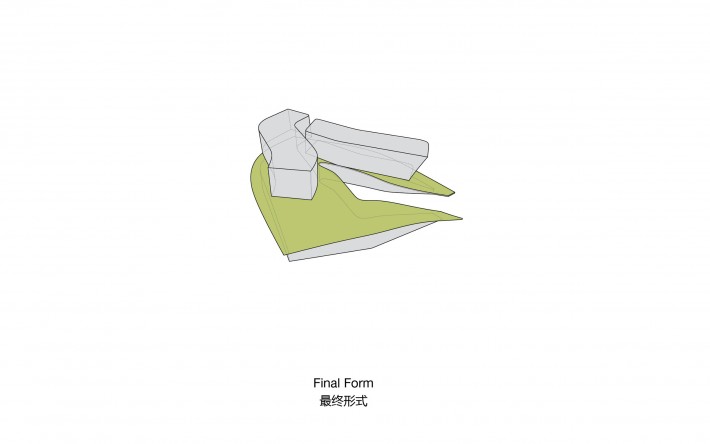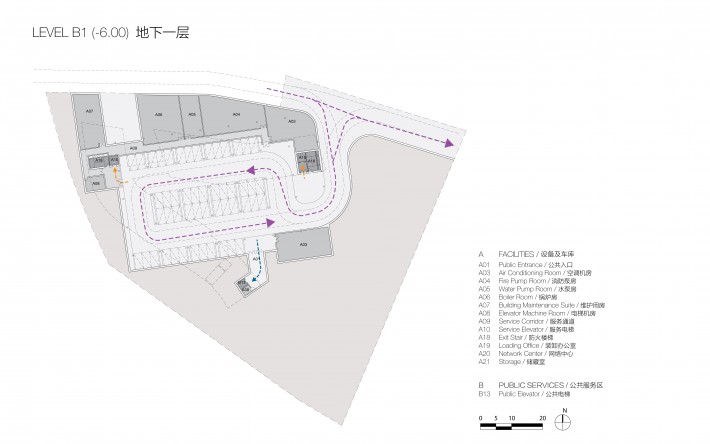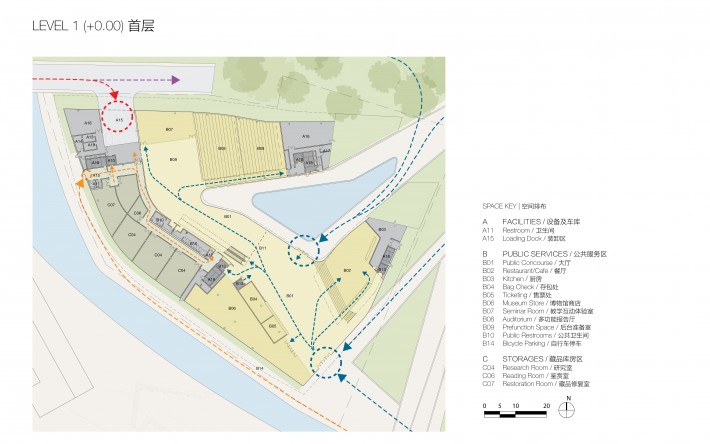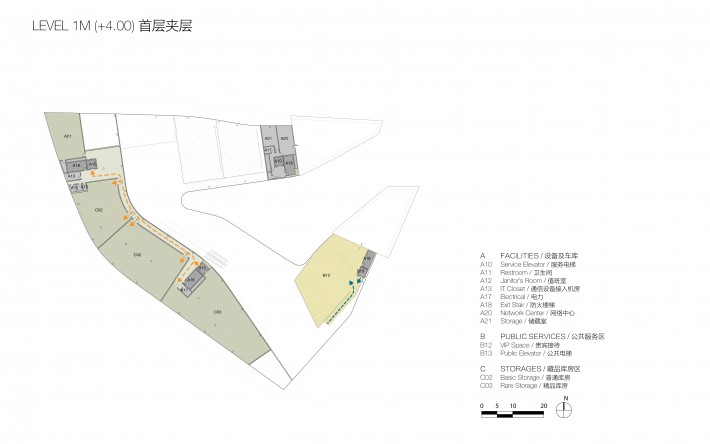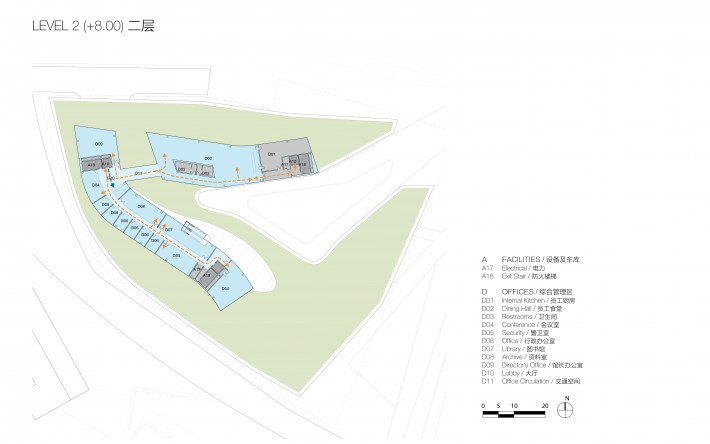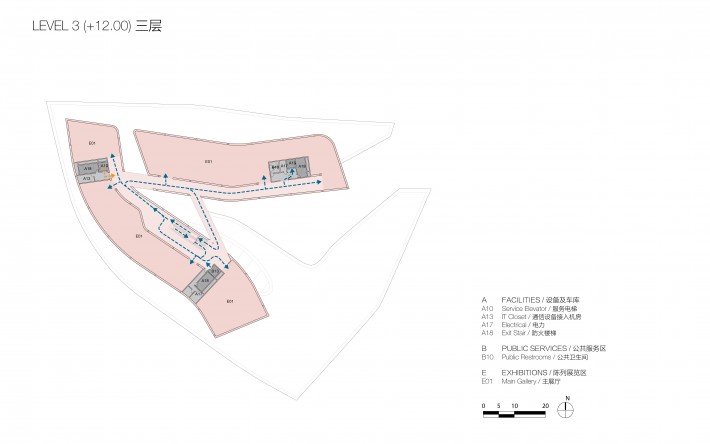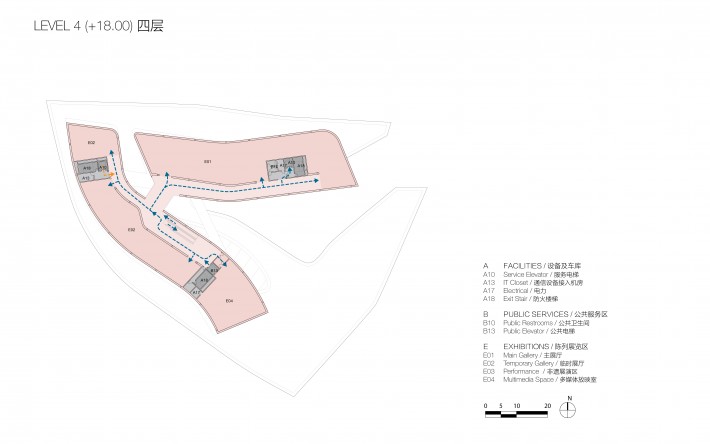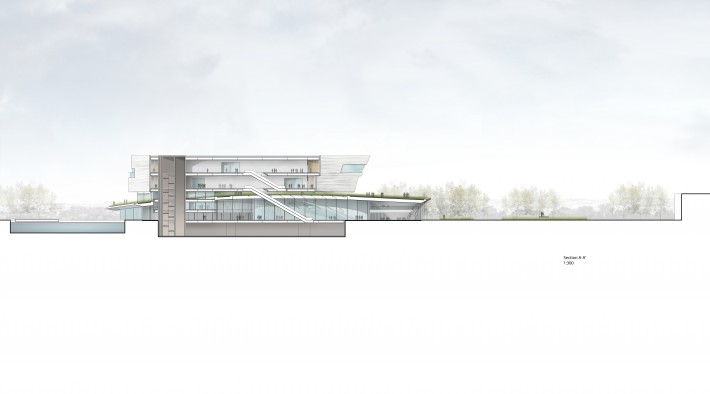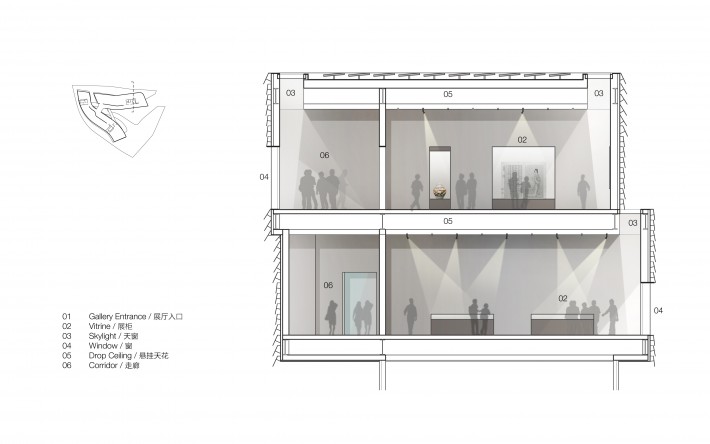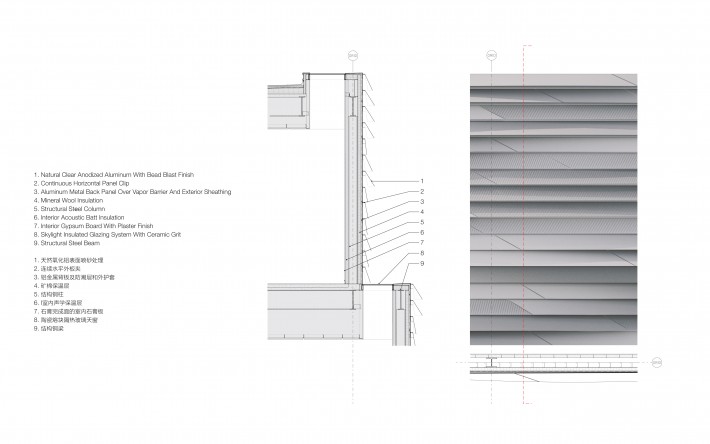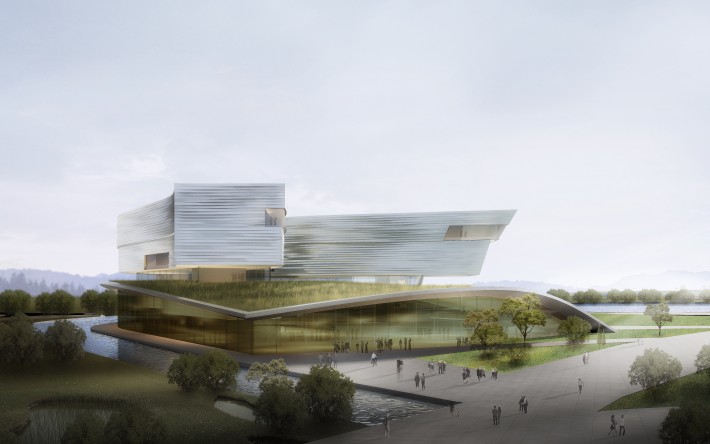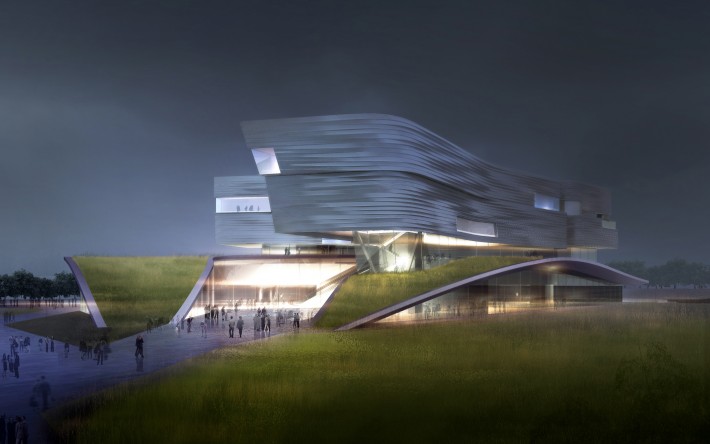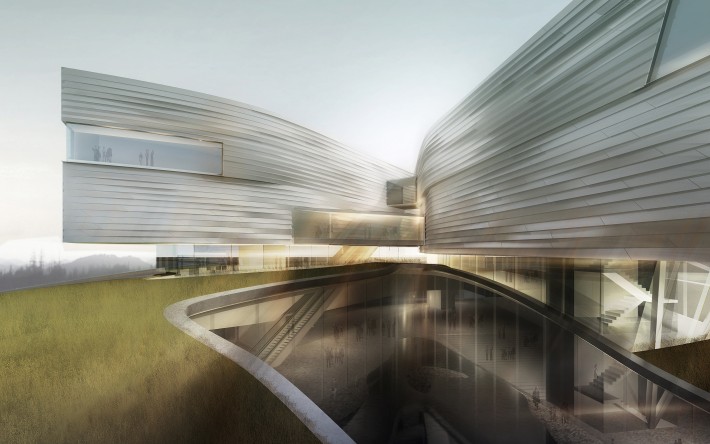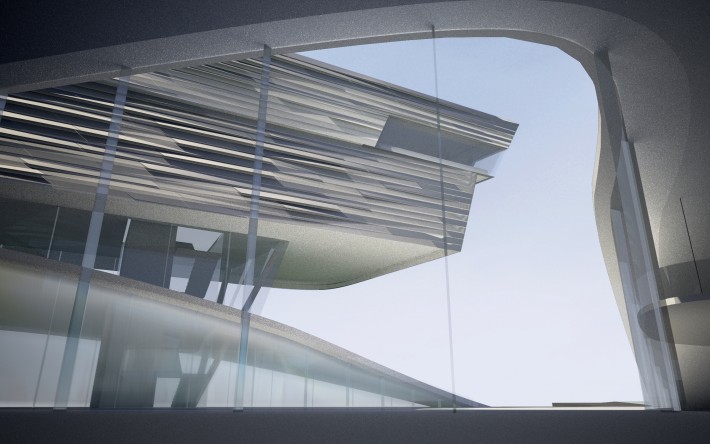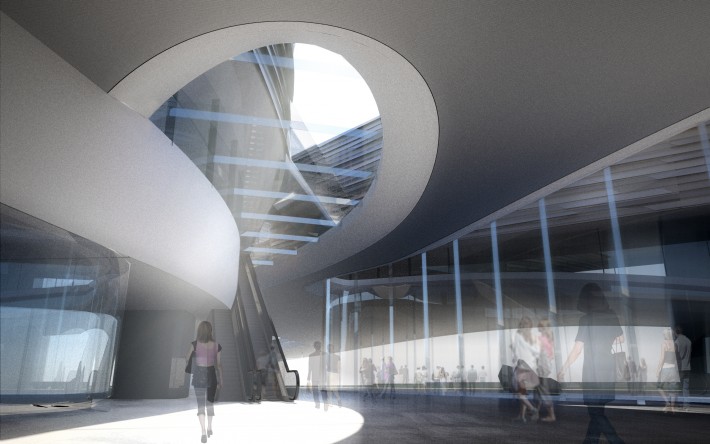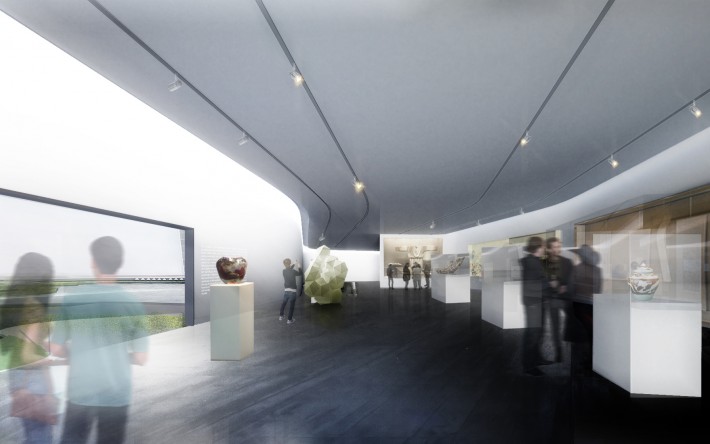 Situated just south of Suzhou's historic city center, the Wuzhong Museum is the centerpiece of a redevelopment plan for the Dantai Lake Scenic Area. Located at an important juncture within the masterplan, the site is bordered by a landscaped waterfront park to the north, a reconstructed canal and commercial development to the south, and a major pedestrian plaza to the east. After understanding these disparate conditions, Studio Link-Arc's began designing the Wuzhong museum with a number of specific goals. The first goal was to strengthen the site's contemporary urban context. The second goal was to extend and promote the public space of the masterplan. The third goal was to extend the landscaped space of the park to the north. All of these aims were considered in conjunction with a larger desire to create an expressive work of architecture within the new master plan.
The design team arrived at the form via a series of simple gestures, which, when taken together, create an iconic building which is uniquely responsive to its site. The first major gesture was to lift the landscape along the site's south and west edges. This gesture creates a strong urban response and extends the park onto the site. The museum's public components, including the lobby, restaurant, shops, and educational/seminar spaces are located beneath this landscape, expanding the public space of the masterplan onto the project site. A deep cut into this lifted landscape creates an entry courtyard for the museum and allows light to penetrate within.
Above the lifted landscape, the galleries are expressed as two linear floating volumes, oriented roughly east-west. The volume to the north is gently curved to gesture towards the park, while the southern gallery volume engages the public mall to the west of the site. The volumes are connected via enclosed glass bridges, which allow visitors to engage with the site while embedded in the gallery experience.
The linear nature of the gallery spaces optimizes their flexibility, allowing multiple exhibition configurations. Linear skylights along the perimeter of the gallery volumes bring diffuse north light into the spaces. The gallery volumes are enclosed in a shimmering metal skin that shades the façade, but is punctured in specific locations to allow visitors to view the landscape beyond the park.
PROJECT INFORMATION
Project Name: Wuzhong Museum
Project Location: Suzhou, China
Project Area: 14461 sqm above ground
Program: Museum with Galleries, Storage and Conservation Programs, Public Concourses, Retail, and Restaurant
Client: Wuzhong District Culture and Sports Bureau, Wuzhong Urban Construction and Development Company
PROJECT CREDITS
Design Architect: Yichen Lu, Ted Kane
Project Team:  Sirui Zhang, Chen Hu, Wei Huang, Hyunjoo Lee, Ian Watchorn
Architect of Record: CCDI