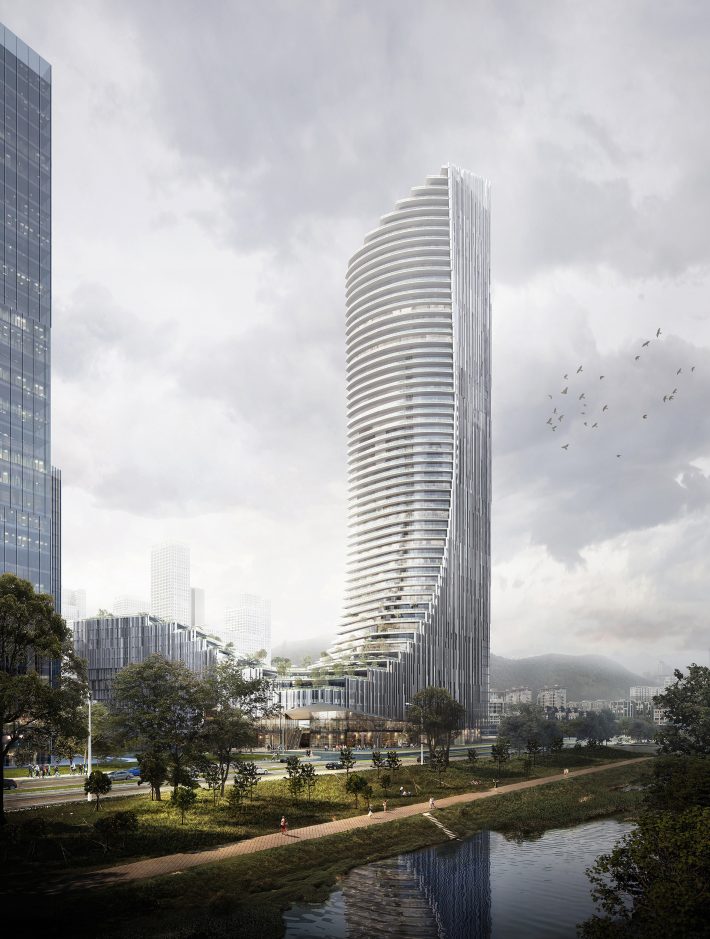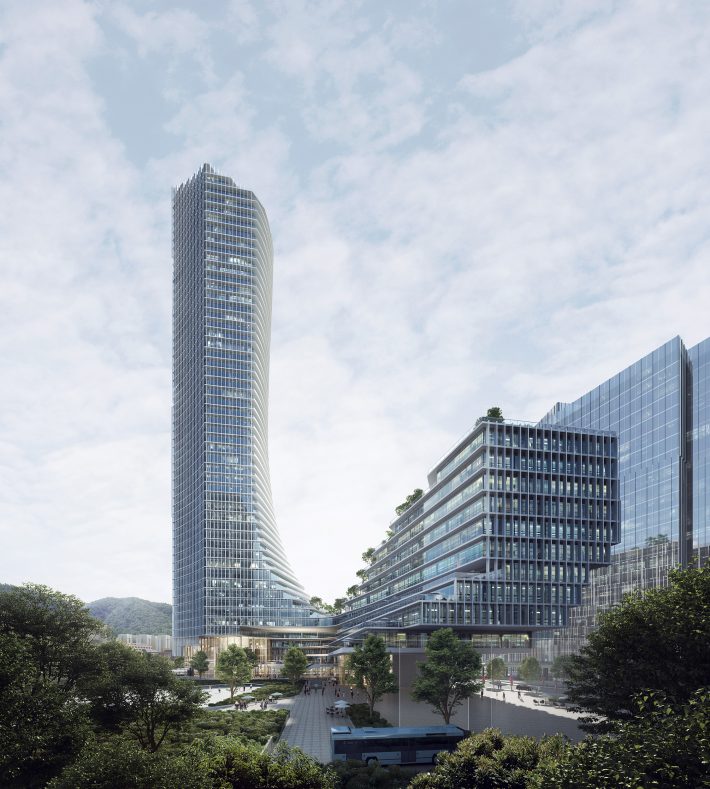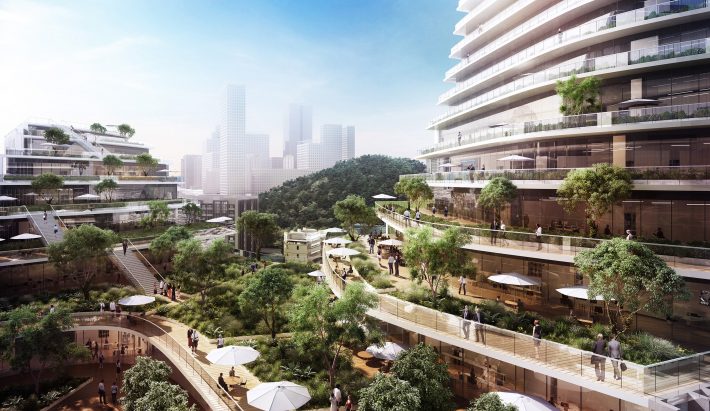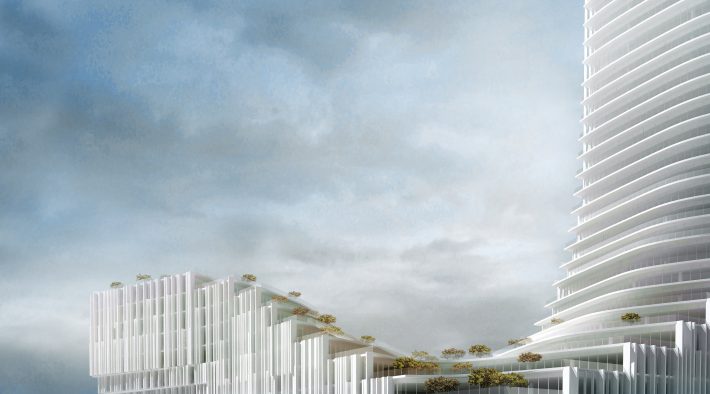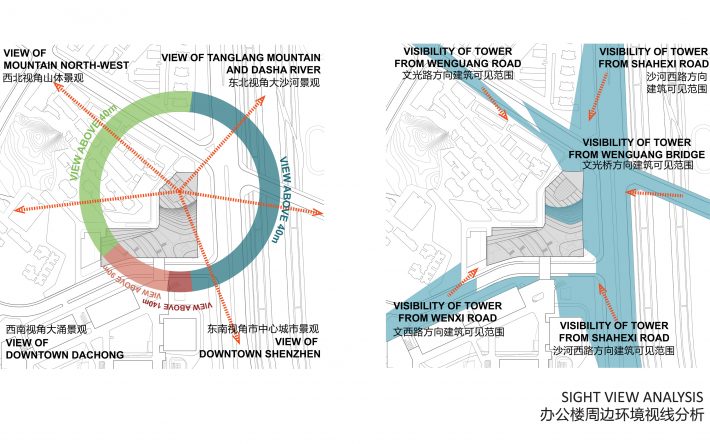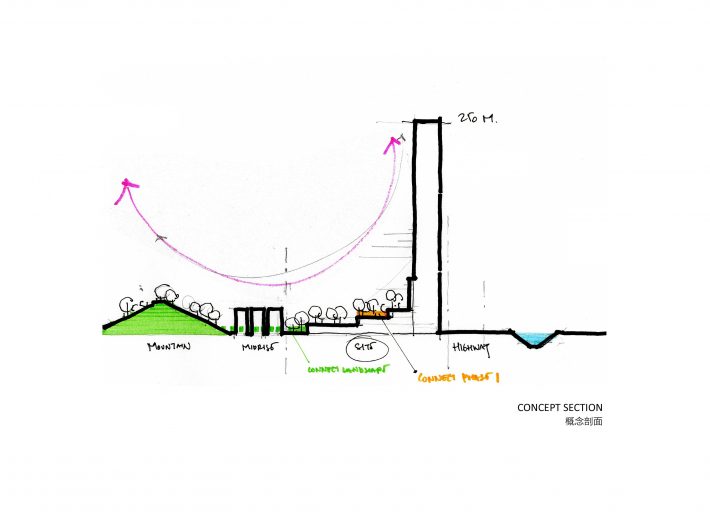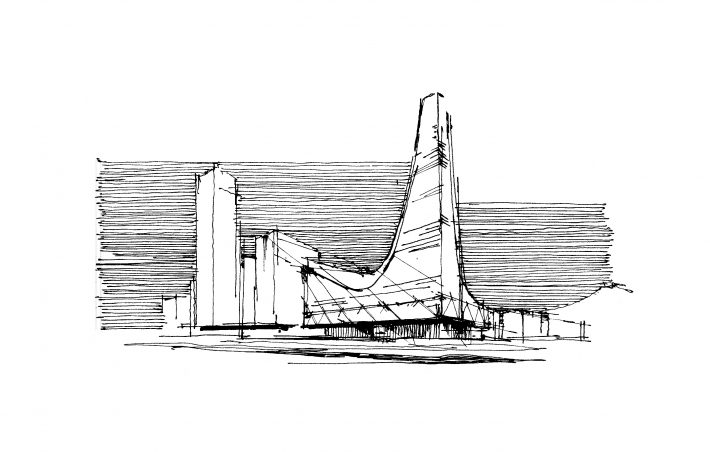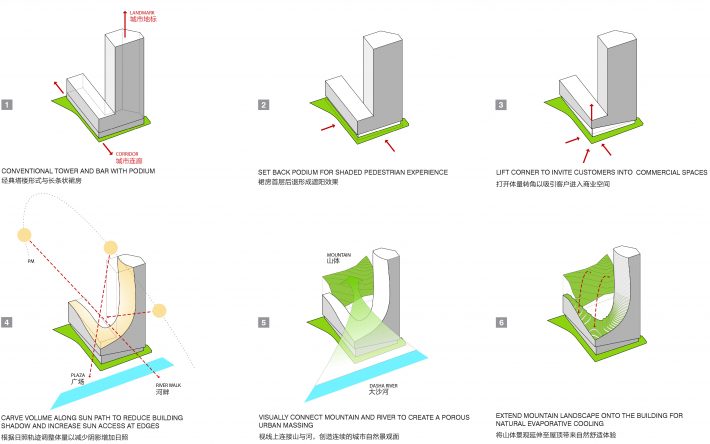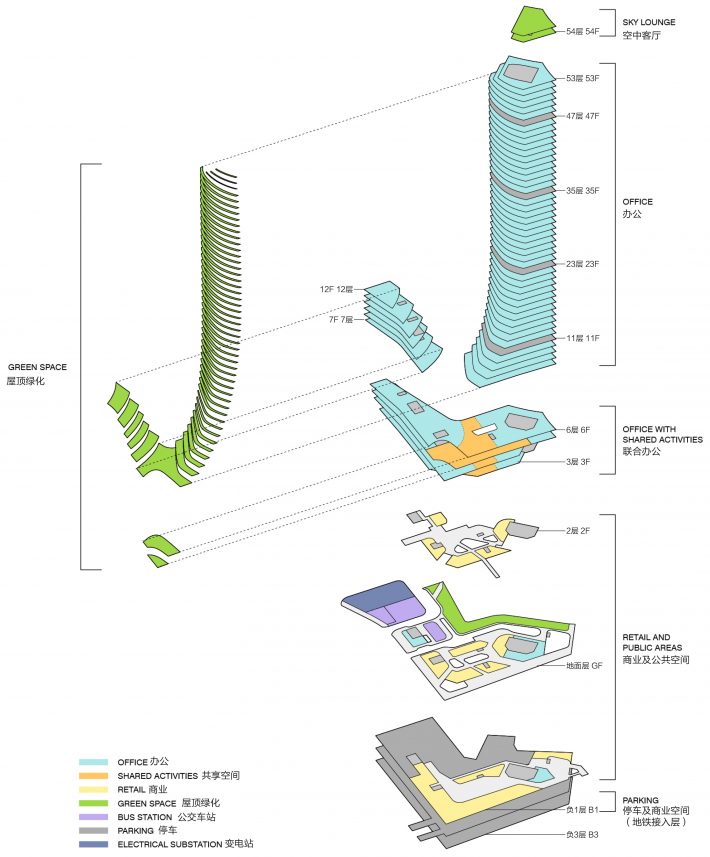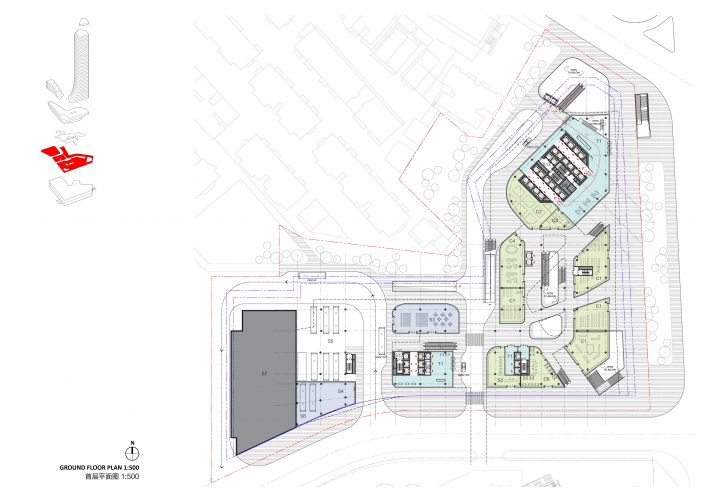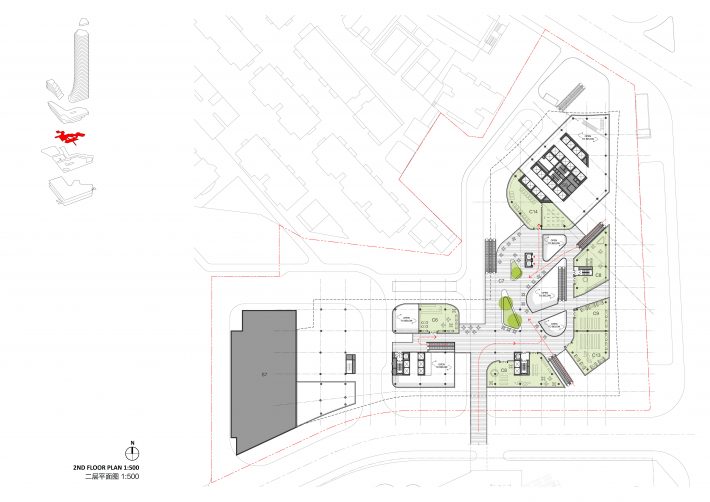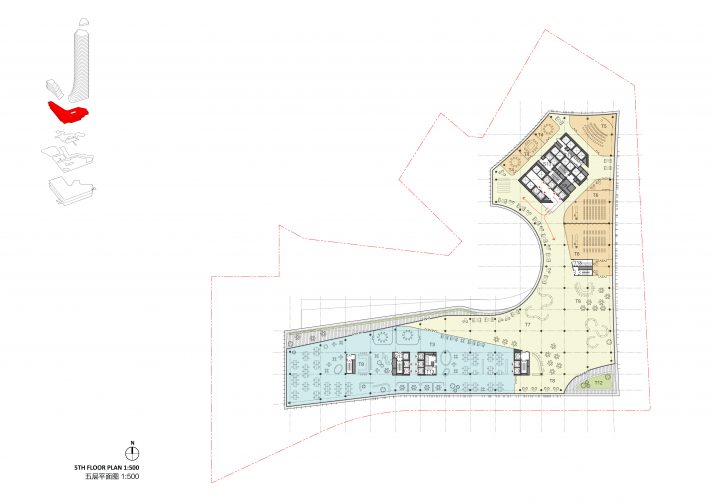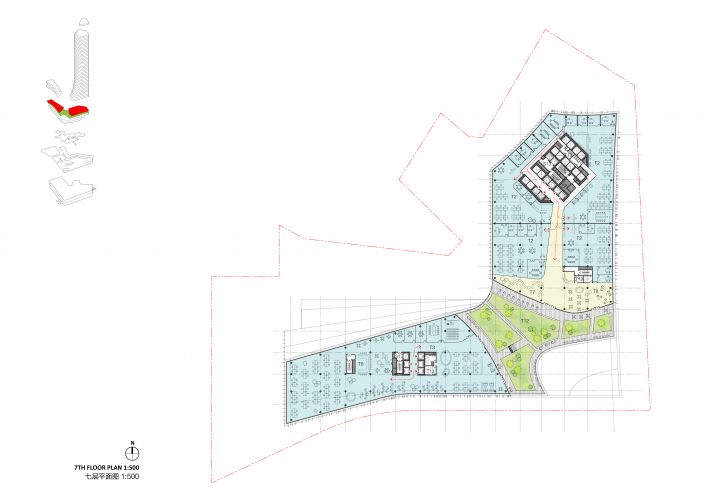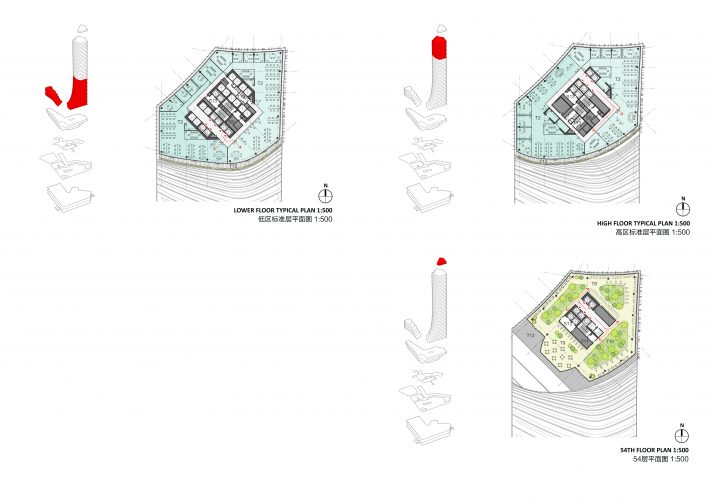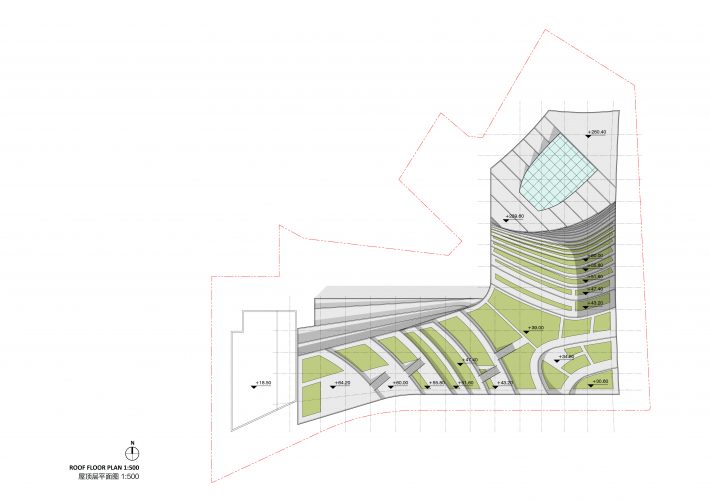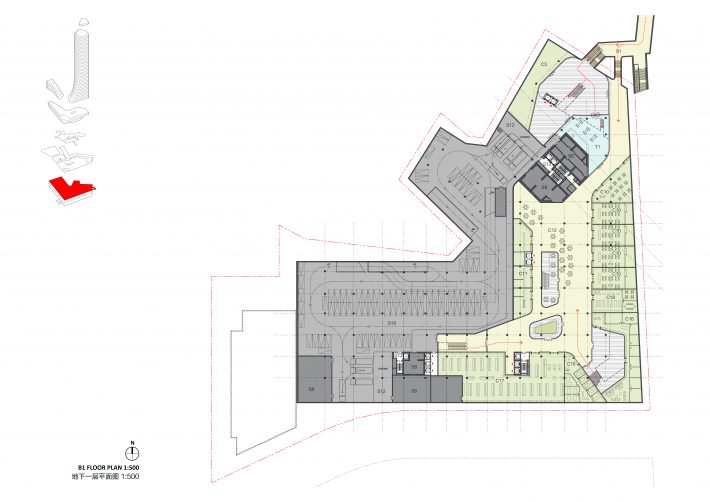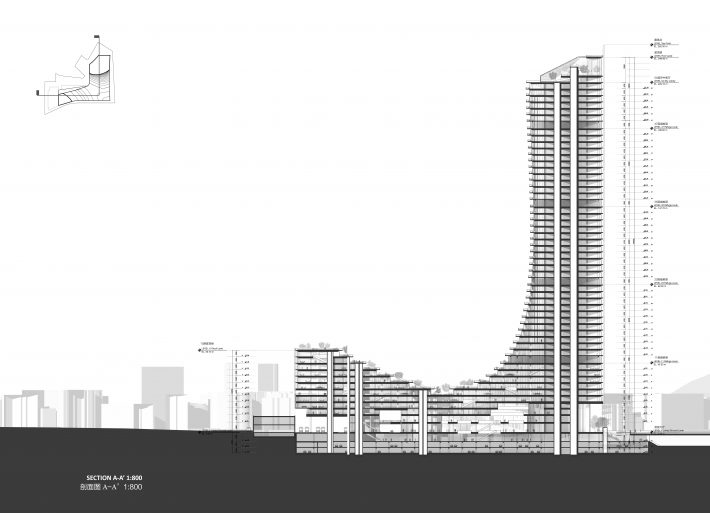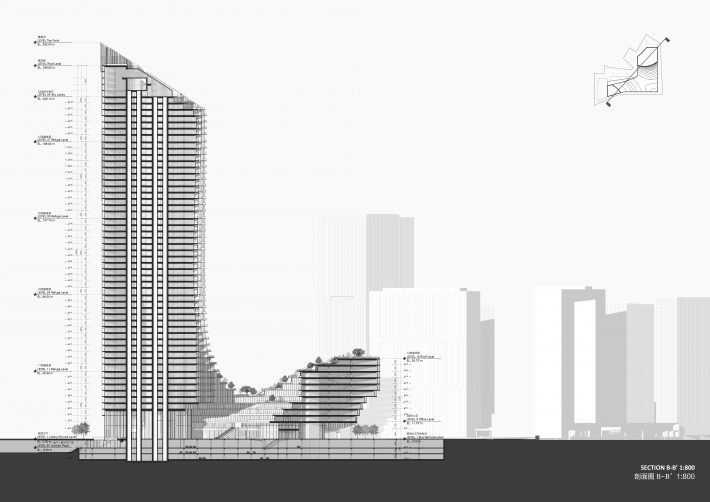 Nanshan Zhigu Phase II is located at Chaguang Industrial Park on Nanshan District, Shenzhen with a rich site context. The space of the land is relatively restricted with complex surroundings featuring offices and retail space, meanwhile public facilities occupy a large space of the land.
Through the analysis of the surrounding environment of the project site and the shade study of the residential community, we ruled out the options of a twin-tower scheme and a south-facing single tower scheme. The space between tower and bar forms a saddle-shaped architecture form that links natural landscape on the west and urban city on the east. The tallest tower locating on the northeast of the site, that not only solves the problem of the distance between high-rise buildings and the residential area on the northwest site, but also provides an iconic urban landmark for the traffic flow from the south and north.
Our design seeks to cultivate a culture of collaboration between the established and younger businesses who can enrich each other through their shared work experience. Offices in Tower A are design with an emphasis on creating a healthy work environment through an abundance of daylight and operable windows that maximize natural airflow boosting worker comfort and productivity. Offices in Tower B are designed with large floor plates which increases space planning flexibility to best accommodate each client's unique identity and programmatic needs. A key connecting element between the office tower and bar occurs on the 7th floor where have designed a floor we call "the bridge" that is designed to contain collaborative and amenity spaces to be shared by both buildings.
NANSHAN TECH PARK PROJECT CREDITS
Project Year: 2018
Building Area: 155500 sqm
Client:  China Merchants Shekou Industrial Zone Holdings Co., Ltd (CMSK)
Design:  Link-Arc + CCDI
Chief Architect: Yichen Lu, Ted Kane
Project Manager: Razvan Voroneanu, Fuhui Yan(CCDI)
Project Team: Kenneth Namkung, Ying Liu, Jiabo Xu, Dongyul Kim, Hyunjoo Lee, Hyungsun Choi, Sanhoi Lam (Kane AUD) , Fupeng Mei, Chunqi Fang, Yishuang Guo, Jiajian Min, Yoko Fujita, Shiqi Li, Simeng Qin, Qingyue Gao, Jida Zhou, Bingnan Wang, Min Ren, Lei Huai, Yang Song