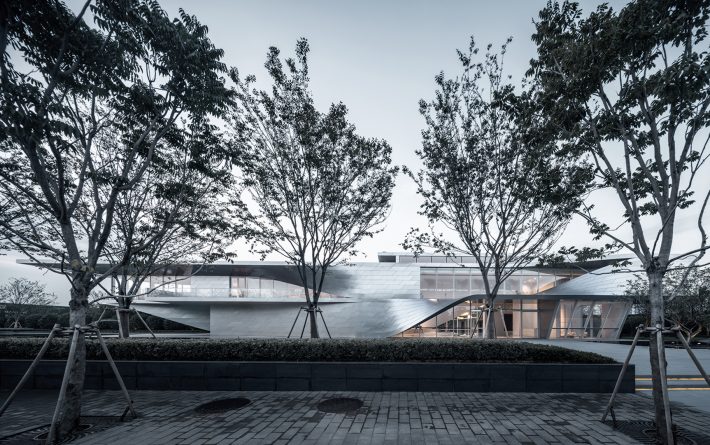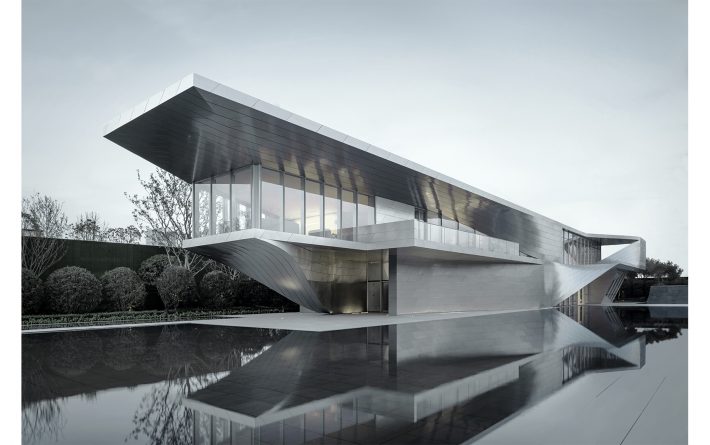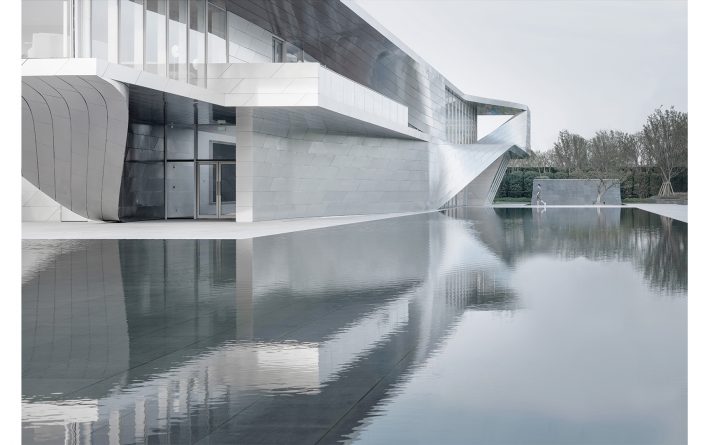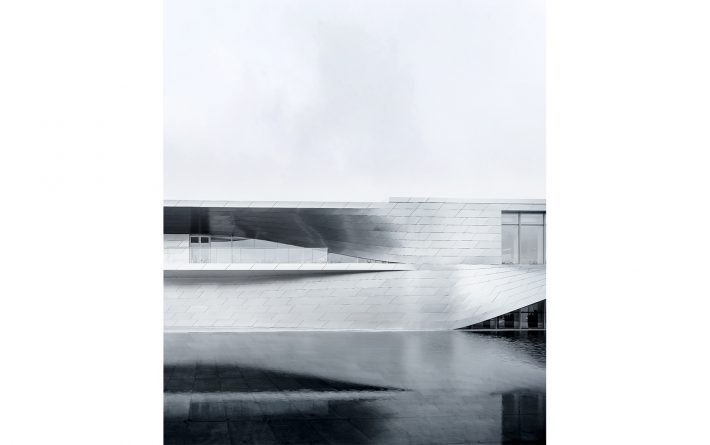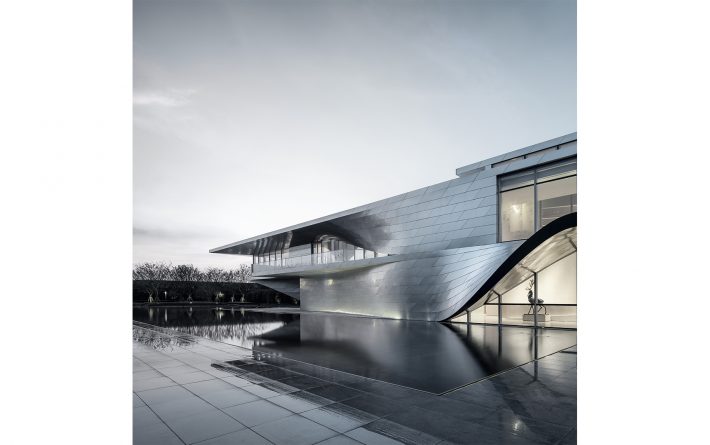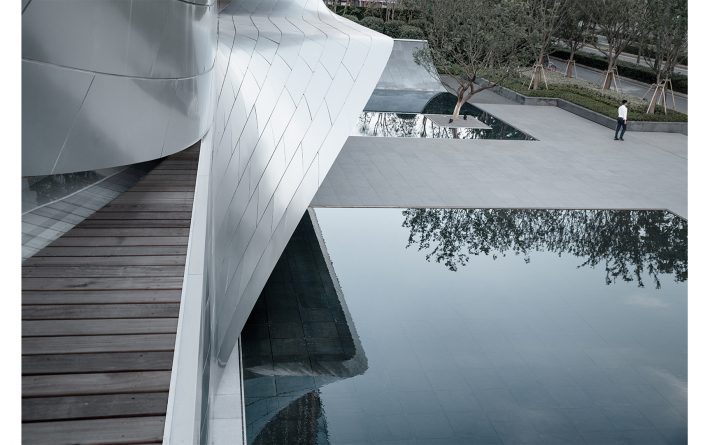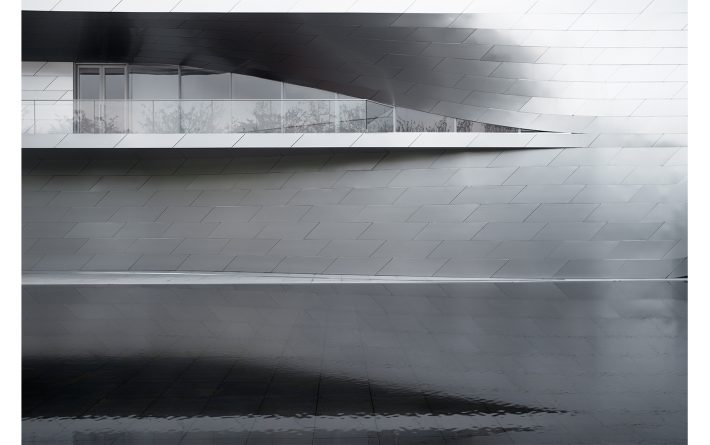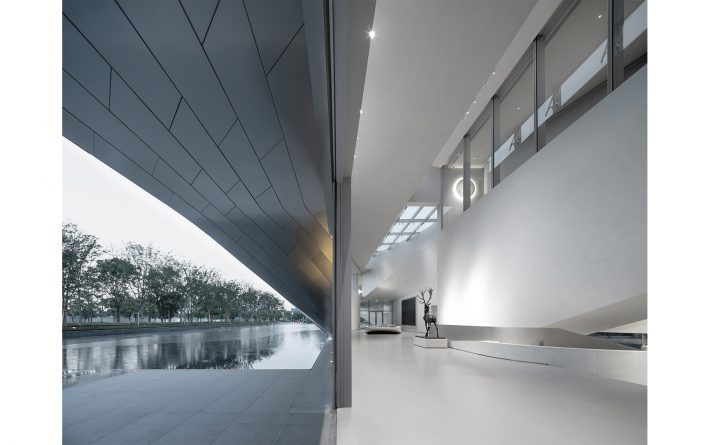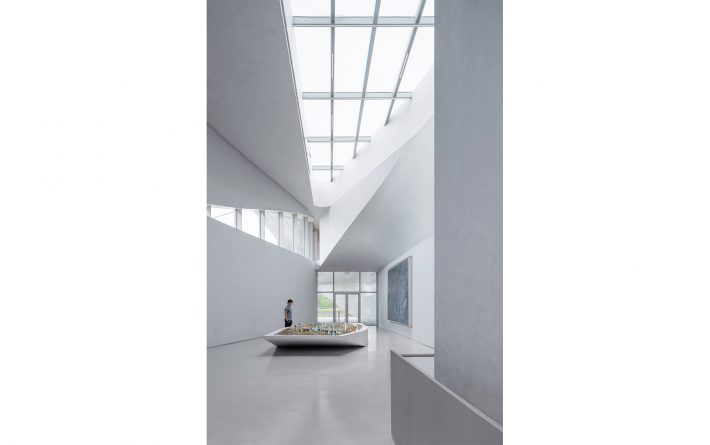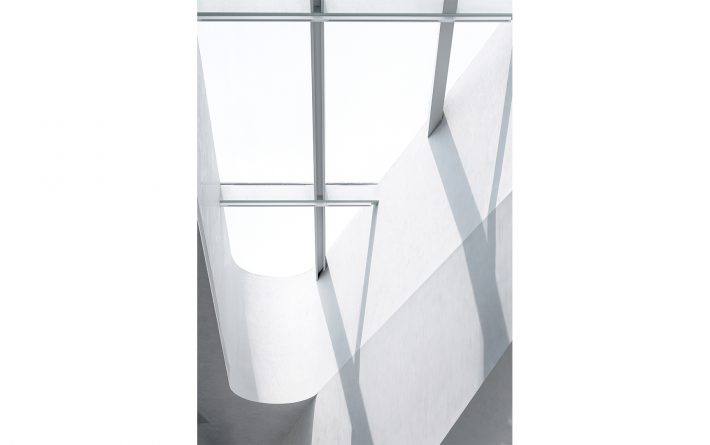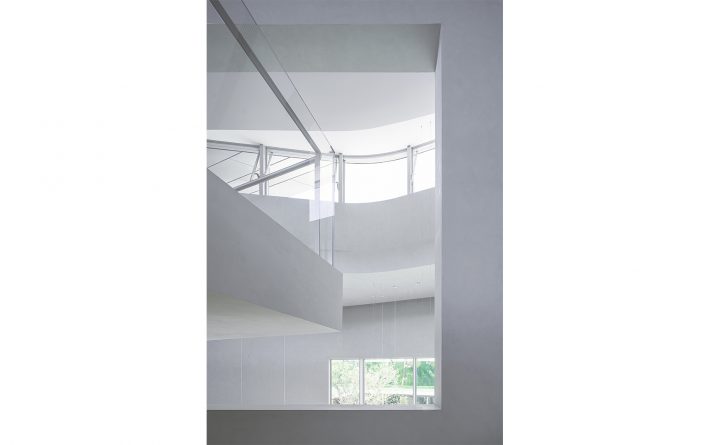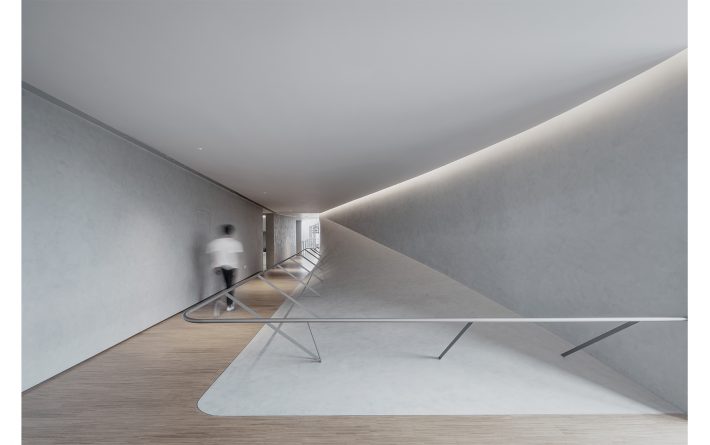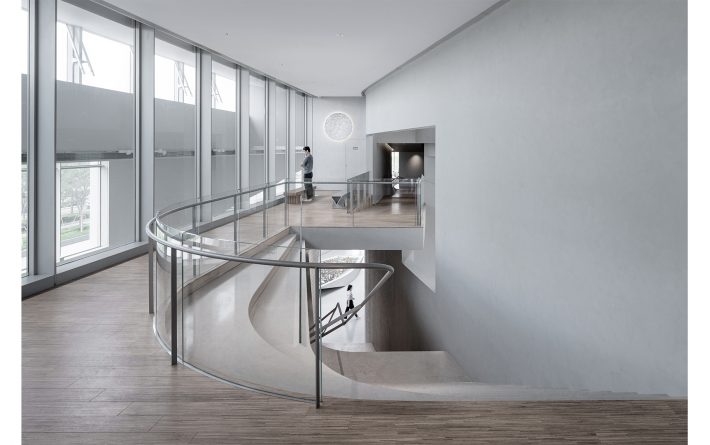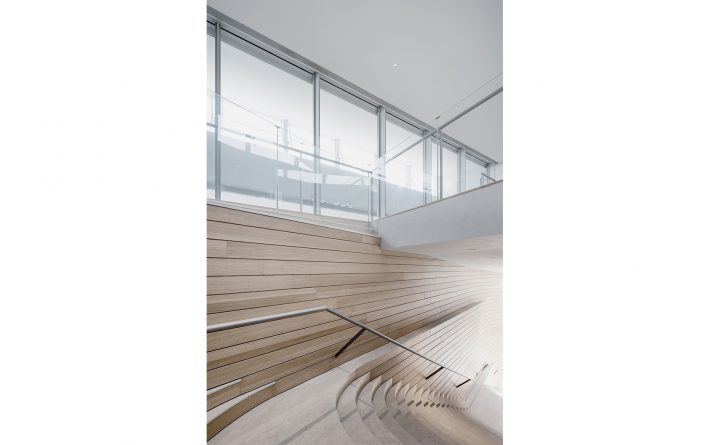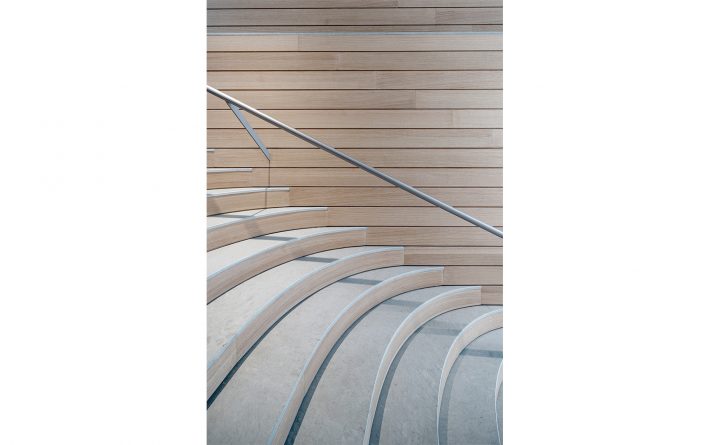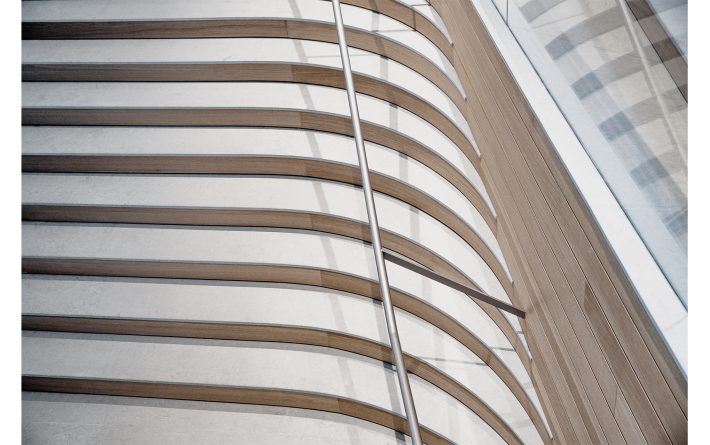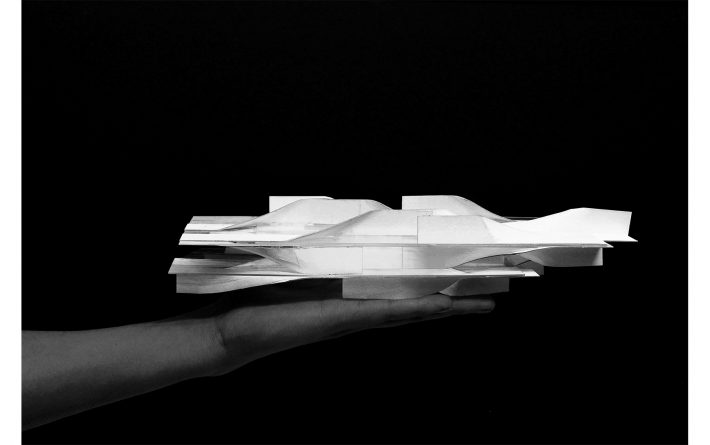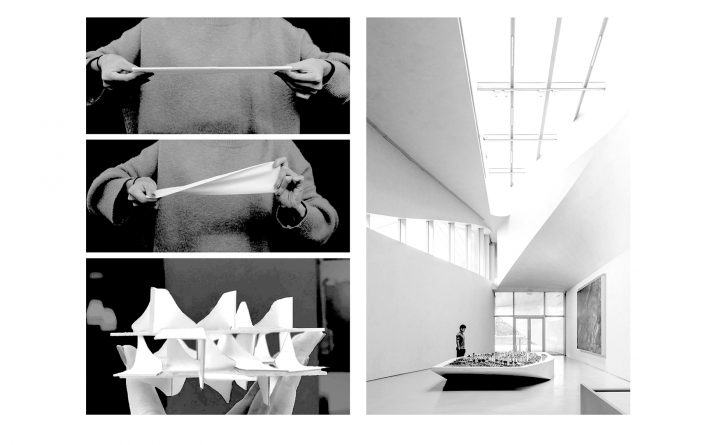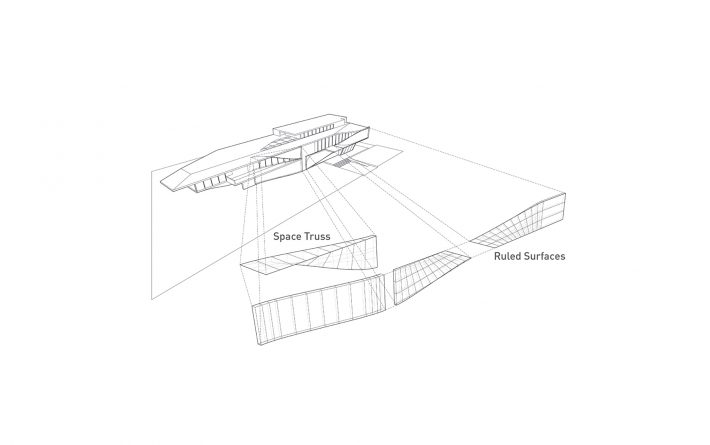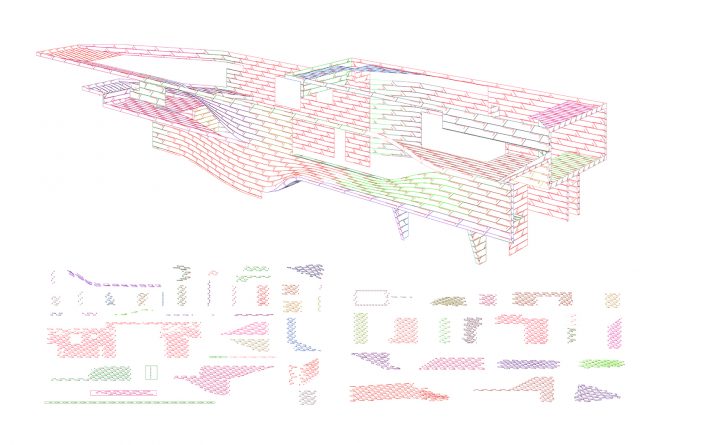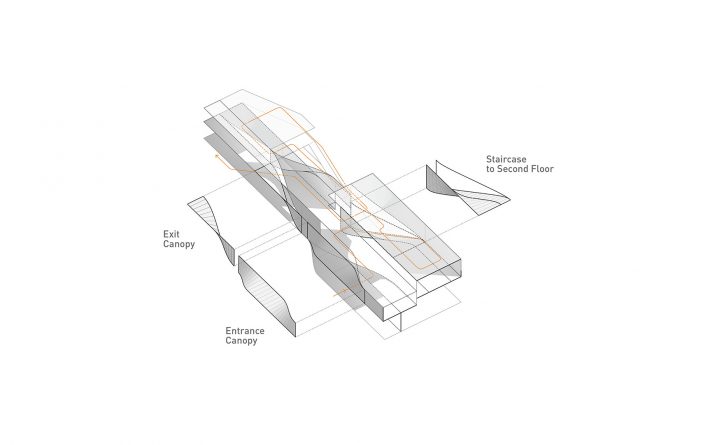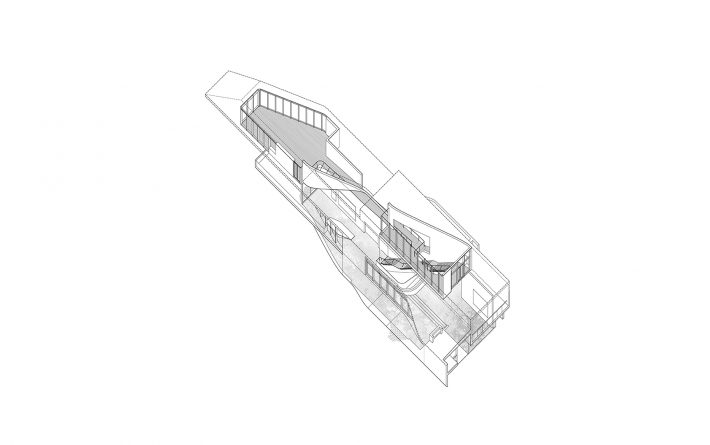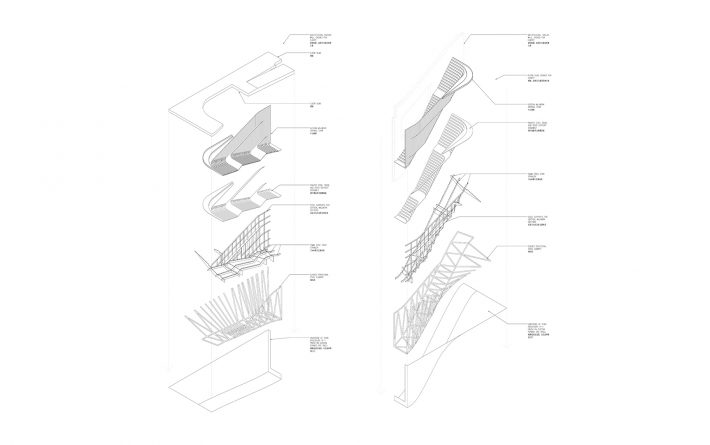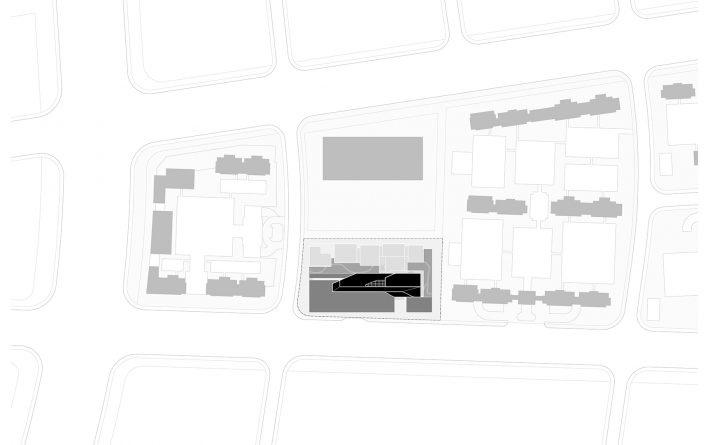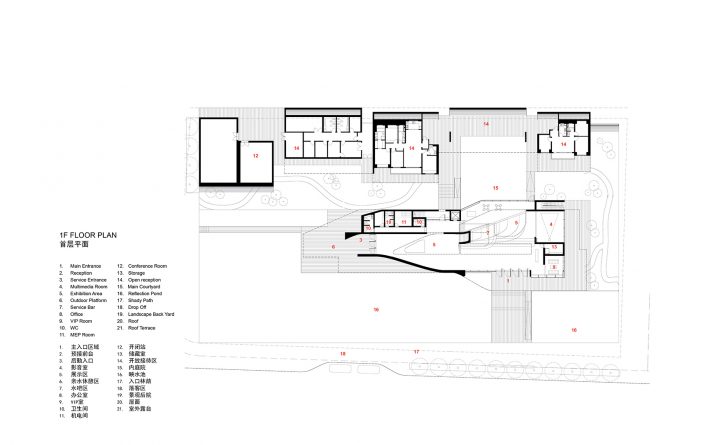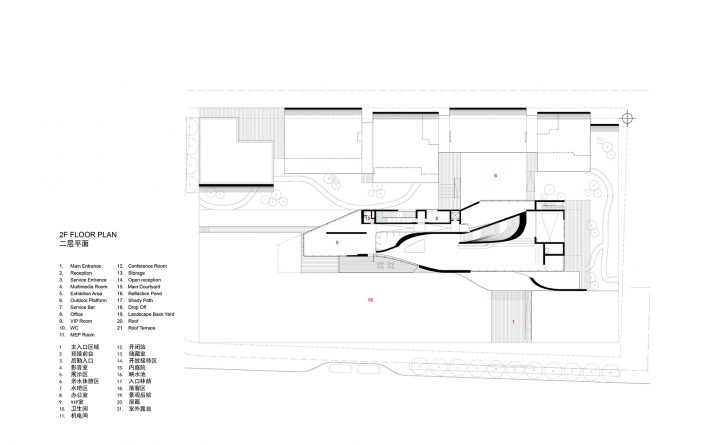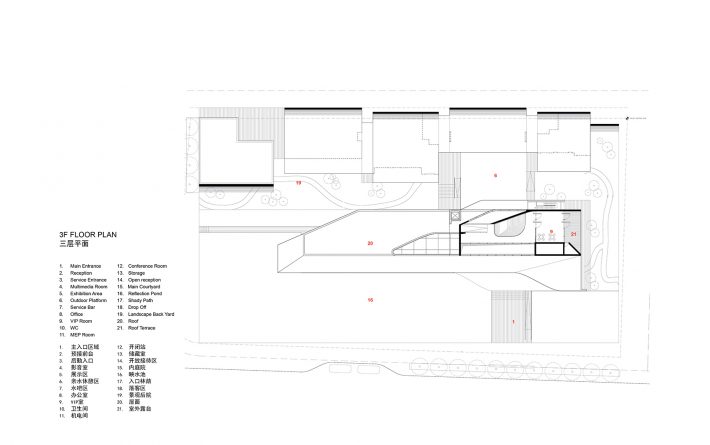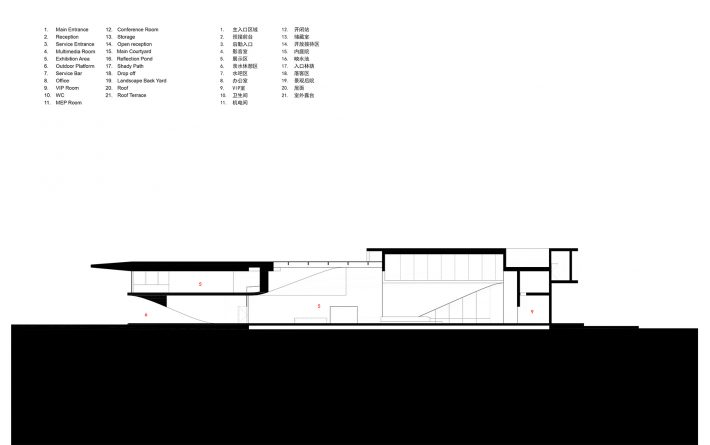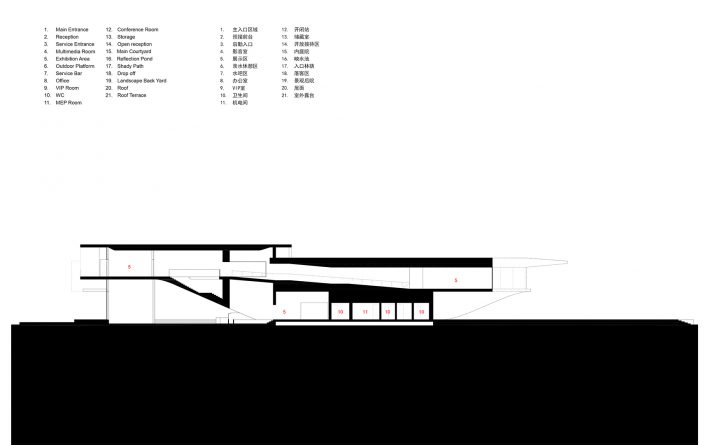 The Nanjing Art Center is located at the southernmost tip of Nanjing New Town, where three rivers intersect to create a landform known as "The Fish Mouth" due to its unique shape. The area surrounding the site is a new urban neighborhood that will become Nanjing's Central Business District.
Located in the center of this new urban district, the Nanjing Art Center is devoted to the display of unique art pieces and new lifestyle options. The design of the project unifies architecture and landscape to create a new public space—a "living room" for the city—that will project an iconic presence and will become a landmark for the region.
The design concept is based upon a series of linear elements that twist in section to combine "wall" and "floor" into a single sinuous gesture. Multiple folded walls encase the building's program and generate an intense spatial richness that creates a series of interlinked public spaces that promote exploration and interaction.  This process of turning and folding these walls generates experiential richness, connects interior and exterior, and turns the building into a unified form that creates a dynamic presence from the street.
The experience of wandering between these spaces shares a spiritual connection with the experience of lingering in traditional eastern gardens. By applying a limited number of sinuous geometries and a clearly defined circulation strategy, the building can be understood as a contemplative sequence of connected spaces.
The exterior skin of the building is clad with parametrically designed stainless steel panels, while the interior surfaces are defined by a palette of wood and metal that extends the material strategy of the exterior form. The metallic form of the project promotes a sense of technology and optimism in line with the aspirations of the surrounding urban neighborhoods.
Project Duration: 2017 .10– 2019.6
Building Area: 1176 m2
Client: China Resources Land Co., Ltd
Chief Architect: Yichen Lu
Project Manager: Kenneth Namkung
Project Architect:  Fupeng Mei
Project Team:  Jiabo Xu, Hyungsun Choi, Hang Li, Yoko Fujita, Yishuang Guo
Structural Design: WS (XingJian Engineering Co., Ltd)
Curtain Wall Consultant: DADI Façade Co., Ltd
Parametric Consultant: Satorou from ATLV
Interior Design:  YU STUDIO
Landscape Design:  Metrostudio Landscape
Local Design Institute: Nanjing Architectural Design & Research Institute Co., Ltd
General Contractor:  China Resources Construction, Co., Ltd